Mumbai (Bombay), India - November 2001

It did not take long for me to realize that "Praise the Lord!" is the standard greeting among believers in India.  The enthusiasm among the Christians is refreshing and real.  Brother Chacko Thomas is the pastor of  "The Church of Jesus Christ in India."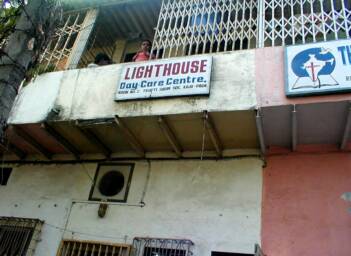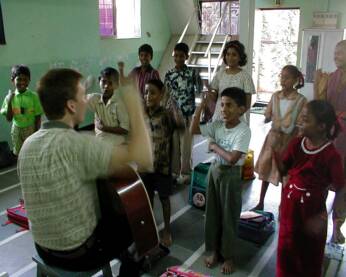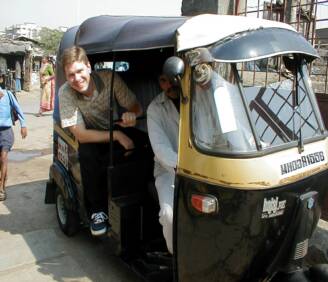 Brother Chacko is married and the father of three.  In addition to pastoring, he runs an orphanage, Christian school,  and oversees the ministries of 15 pastors in 43 villages several hours north east of Mumbai.

I preached here on Sunday morning. Most are Christians who attend the church,  but I noticed one visiting Hindu.  After church, 135 kids were fed lunch, as is the case every Sunday afternoon.  That evening, after speaking in a children's Sunday school, we drove across town in a taxi, like the one below, to "The Christian Fellowship Church."  It was a "House church" and filled to capacity.  While preaching, I noticed three Hindus listening intently to the Gospel message.  After the sevice I was excited to find out that they had been visiting for the first time!

This kind of transportation on the crowded dirt roads was good for building my prayer life and my faith!

Serving lunch for the kids is an incentive for parents in allowing their children to attend this Christian school. 

The kids from the orphanage also attend the school. In addition, they are required to learn one Bible verse a week and give a testimony in church each Sunday.

On Monday I was with  the younger kids in the morning Bible class, and then the older children in the afternoon..  We sang songs with the guitar and then I preached on their level about faith,  using airplane piloting as an example.  Our key verse was 2 Corinthians 5:7: "For we walk by faith, not by sight."

Mumbai (Bombay), India - November 2001