Dinan, France - March 2005

Before the weekend was over, I had the unexpected invitation to bring the devotions around a camp fire.

From the Bible, I encouraged some of the couples about the importance of having a strong marriage, so that they might also have an effective ministry.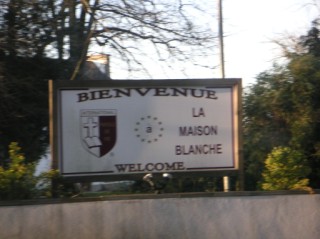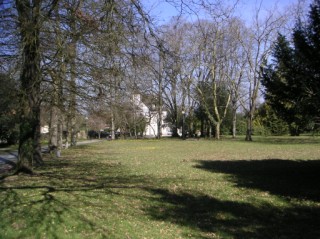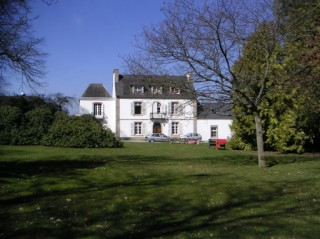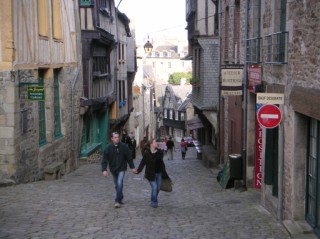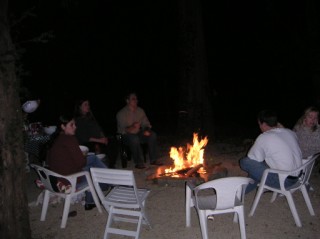 West of Paris, past the beaches of Normandy and into the area of  Brittany, is the historic town of Dinan.

This is a tourist town in the summer, and a year-long residence to many British people. They have traveled here by ferry to find a second home.

Many teenagers also know it as, "The place where I met God!"  Why? Because this is also the home of "Word of Life France!"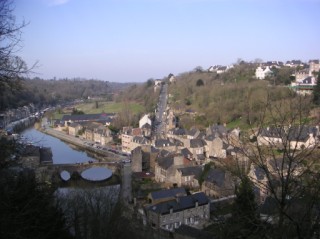 At the moment, the full time staff is made up of five Christian couples who are involved in supporting local churches through:

1) teen Bible clubs,

2) leadership training (As a result

   there are seven French young

   people who are attending Bible

   institutes)

3) and of course, summer camp.

40 of them have become Christians, and over 100 Christian teens have made the decision to consecrate their lives to Christ.

Let's  remember to pray for this important outreach to the people of France. You can get more information at
www.wolfrance.org
.  Thanks for your prayers!
During the last couple of years over 170 teens have come through the doors of Word of Life France.