My first stop this weekend is a "small group seminar" at a local church. This is one of several Saturday learning days throughout the year.

Quick View: a 60 second update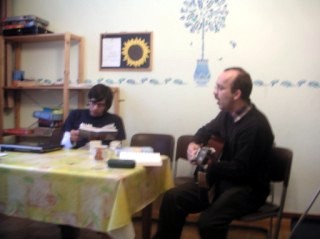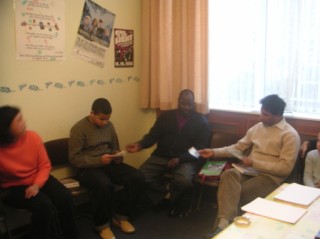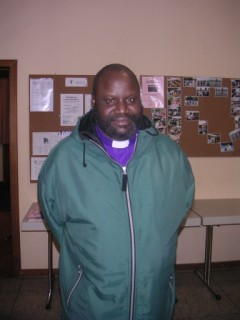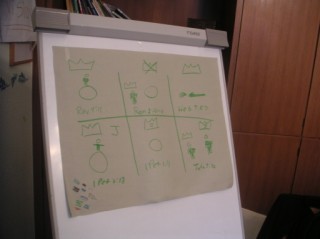 Above, is one of the drawings that I am using to teach a simple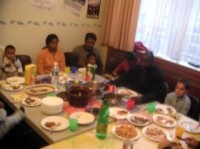 Before lunch I have the opportunity to encourage the group about personal evangelism.

method for giving the Gospel message.  Each of the pictures represents an important concept, and can be a foundation for further discussion.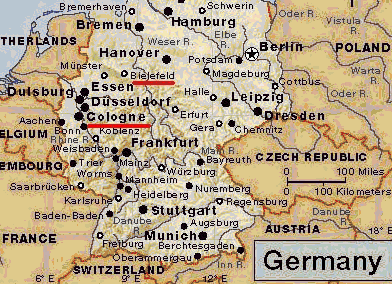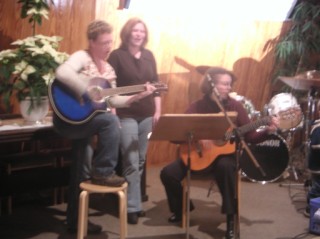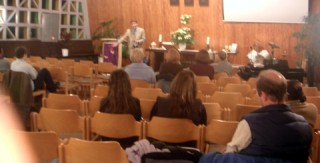 This local church I am visiting tonight is a small congregation, currently without a pastor.  They share the facilities with a German church, which meets at a different time.

God's timing is always right!

When a group of believers is without a shepherd, it is easy to become discouraged. However, after tonight's message on "Discipleship and Evangelism," several listeners have spoken to me of how God has used His Word to uplift them.

God's Word refreshes His people.  And it was great to see that happen tonight!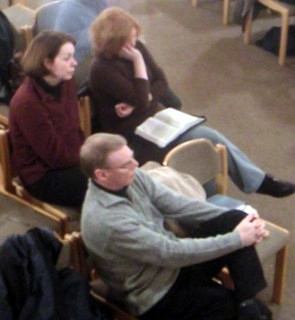 Thanks for your prayer support this weekend. Please pray for these fellow Christians as they await God's direction for a Pastor.  I know that they would be grateful.

Pastor From Nigeria Talks About Persecution

      - Congregation: 1500

      - Church building: bombed three times

      - Current meeting place: outside,

        under several shade trees

      Prayer request: for protection and  

     salvation of those around the church