Heinsburg, Germany October 27 - 30, 2002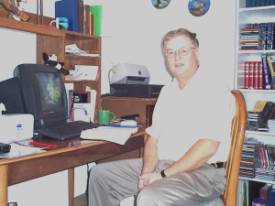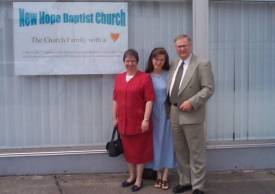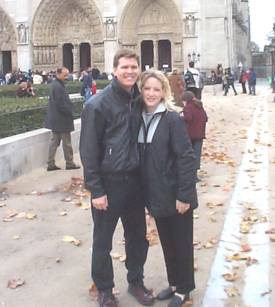 It was great traveling with my closest ministry partner on this trip: my wife, Shelly!  From the United States we flew to Belgium, then took a train into Germany. Shelly encouraged the women of the church through fellowship and we sang together with the guitar.  We appreciate so much the prayers of people back home.  Our traveling was very safe and without problems.

New Hope Baptist Church invited me to be the speaker at their  Bible Conference this year. This was a great opportunity to encourage the missionaries who lead the ministry, as well as the members of the church.

The Bonds family have been missionaries in Europe for over six years.

Pastor Rick, Jackie and Angela Bonds

Prior to pastoring this church in Germany, Pastor Rick Bonds and family were ministering in Italy.  Every week Rick prepares messages to encourage the families.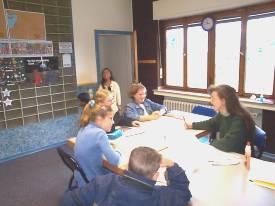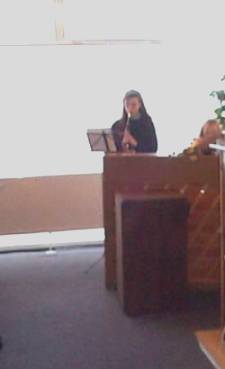 Rick's wife, Jackie, was helping with family health needs in the U.S.  His daughter Angela, however, is pictured below.

Angela takes part in the ministry through two important avenues: She plays the clarinet in the services and  also teaches the kids.  These are American children, whose parent(s) serve in the U.S. military.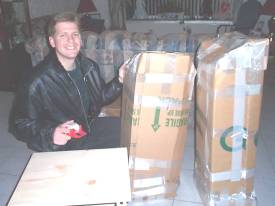 Short term missions trips are not just for teaching, preaching or singing.  There are many ways you can encourage a missionary.  One way I had an opportunity to serve this missionary was to box and tape up these two packages to be sent overseas.  I also put together a small table for his home.  If you make the effort to go on  a missions trip, God will provide a way for you to encourage others.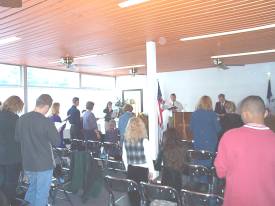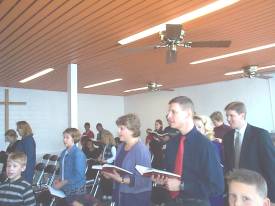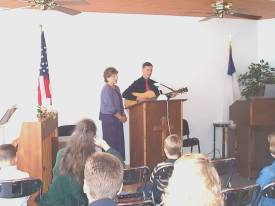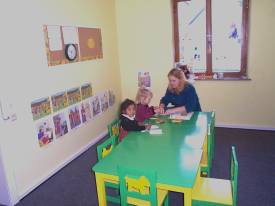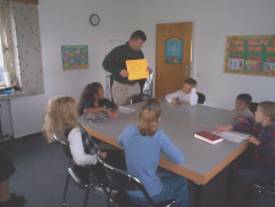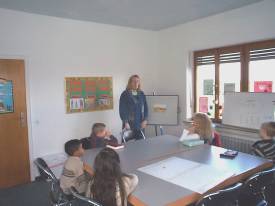 The Bible conference began on Sunday morning.  The congregation was made up of American military families and some visiting English-speaking Germans.

These people understand that...

...where the kids can be brought up under God's Word, and spiritual gifts can be put to use. 

...even when you are far away from home, it is important to have a church family...

We had five services to encourage the believers with God's Word.  Our subjects had to do with discipleship and family relationships.  Throughout the conference, many people commented about how God's principles had influenced their lives.

Thank you to those who were praying and supporting this ministry trip.  Because of your prayers for us, others were encouraged with God's Word and your influence stretched to Germany.

If you happen to be a member of New Hope, Shelly and I want you to know that we really enjoyed your fellowship.  It was a pleasure spending time with you. Thanks so much for the hospitality.