Mumbai, India - June 30, July 1, and 4, 2002

Sunday morning, I flew in from Singapore just in time to speak at "The Church of Jesus Christ in India."  This was my second time preaching here.   We worshiped the Lord with music and then learned from the book of Matthew about the subject of  Discipleship."  We also saw several people saved that morning.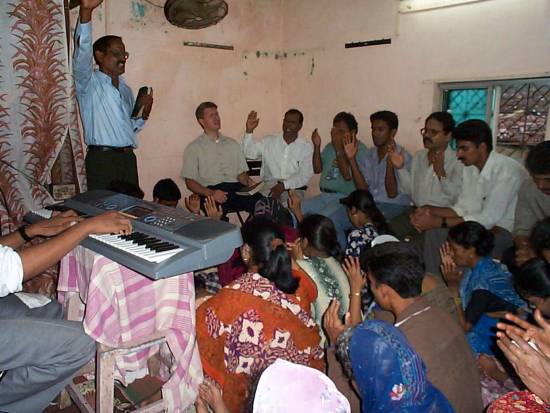 Sunday night I was with a congregation of Believers at a church called, "Bethel."   The one standing is the pastor, who led the song worship.  We learned that night from the book of Daniel about following God's direction in our lives.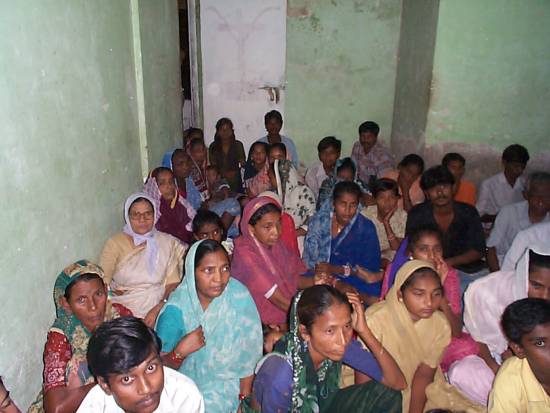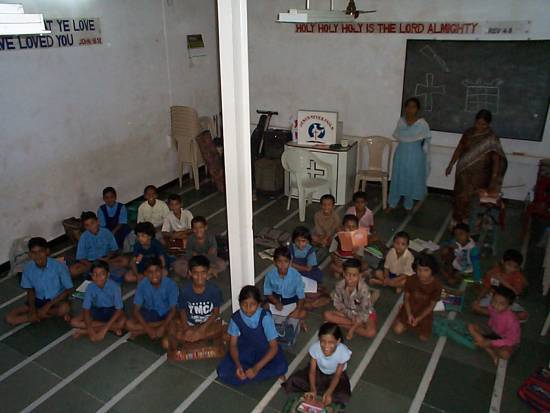 Monday I went to the Christian day school, run by The Chuch of Jesus Christ in India. This is a picture of a morning class.  With the Bible and the "Wordless Book" and  we learned why Jesus was called, "The Lamb of God."  Some of the kids are from Hindu or Muslim homes.  One reason that their parents send them  to this school is because a free lunch is provided every day.  The school is also supported by Lighthouse Baptist Church in Antioch, TN.

Monday night, our service was at the "Christian Fellowship Church."  Often the church meeting places are small and crowded, as you can see.  Many people were standing outside listening during the message.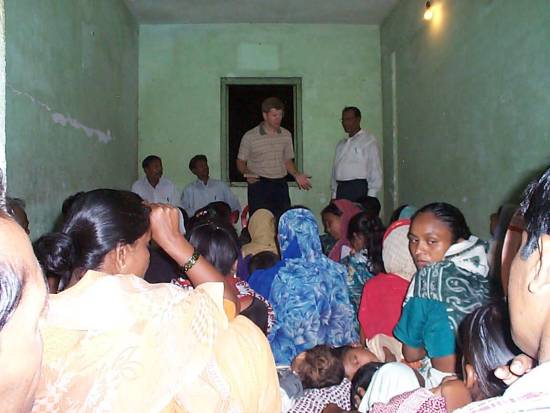 Our subject tonight was "How Jesus meets our greatest need."  The people listened intently and several were saved that night!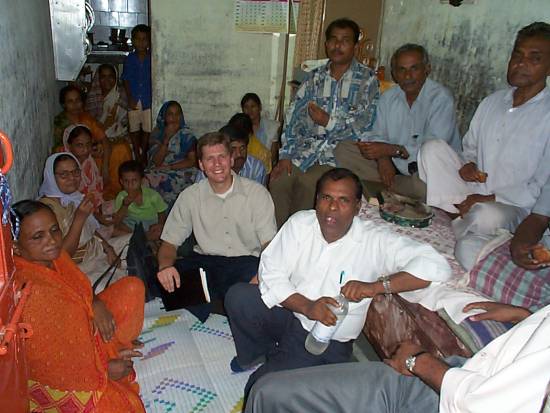 Thursday night (below) was another meeting with primarily Believers.  This was a house meeting Bible Study.  Chacko Thomas did all of the translating this week and God caused us to work together very easily and enjoyably.  He is to my left.

Finally, I want to show you what I saw after the house meeting that night.  In the Hindu religion there are millions of gods that people can choose to worship.  One of those false gods is the "Tree."  It is not uncommon to see the site below.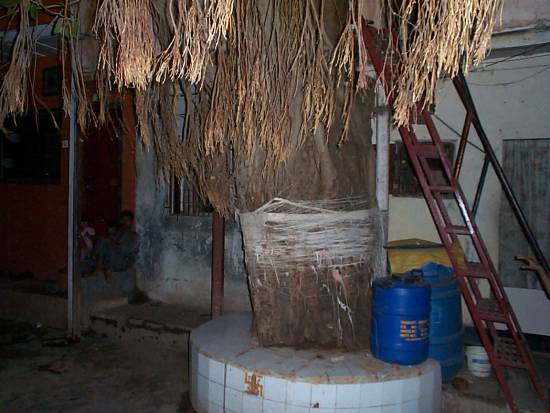 This tree has thread wrapped around it.  Each year Hindus will wrap a thread around the tree.  It means that they are "married" to the tree.  The tree is their god.  Over the years this is the result.

That evening, I was invited into a house of a Believer.  There was something special for me to see in the kitchen.  It was a tree!  Apparently, the room had been built around it.  But to see this tree, was a special opportuntiy!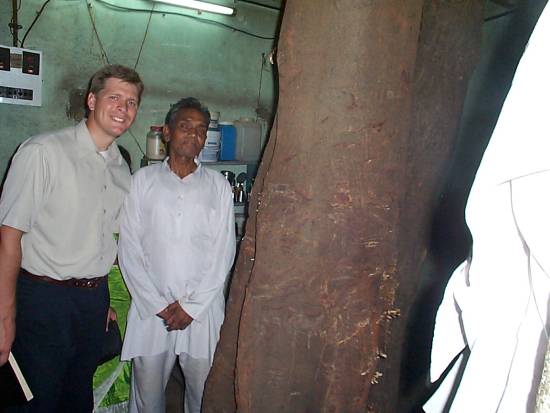 Notice the scars on the tree.  This was once a tree wrapped in thread.  This man used to be Hindu, but had now been converted to Christianity!!  He had taken the threads off the tree.  No longer was he married to the tree, but now He belongs to Jesus Christ!!

Thanks to those of you who prayed for this ministry trip.  The Lord really blessed our time.