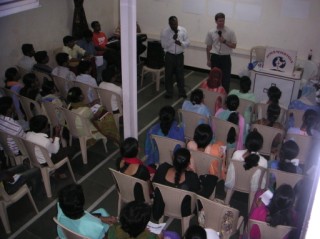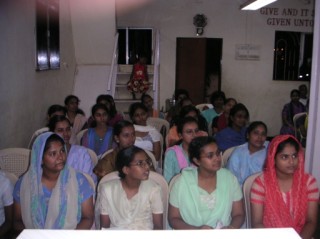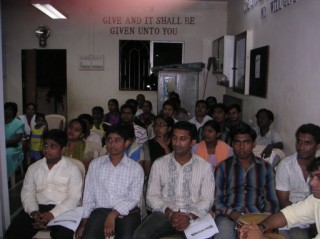 Mumbai, India Youth Service - May 8, 2005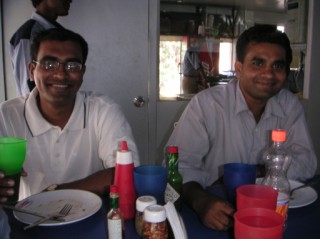 Thank you for praying for James and Danny this past week, as they organized a youth meeting that has brought together groups from three area churches.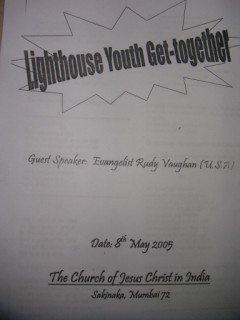 After ordering eleven pizzas...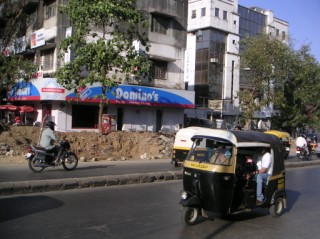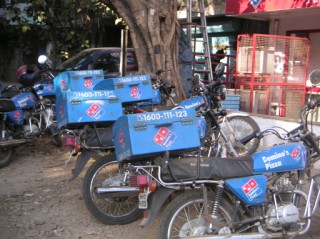 I am pleasantly surprised when I see that about fifty people have come out for the event!

...and arranging for the delivery,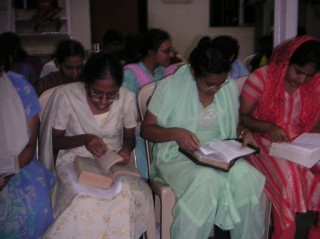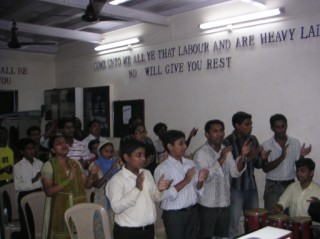 The evening begins with music, followed by Bible quiz games, complete with prizes!

And now it's time for a message. Our subject is "Evangelism."  While most of the young people here are Christians, many of the people they know are Hindu.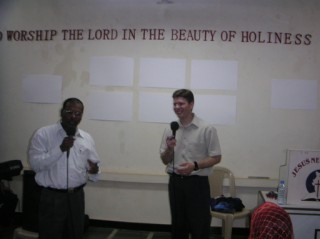 My goal is to teach the group how to present the Gospel to the unsaved in a very simple way, with pictures and Scripture.  It is also my hope that those who are not saved, will sense their need for Christ, as they watch and listen.

My wife, Shelly, and I had learned this method of evangelism in a class through our home church. Using six drawings, the objective is to lead a person from the place of knowing nothing about Christ, to the place of understanding that a decision needs to be made: the decision to trust and follow Christ.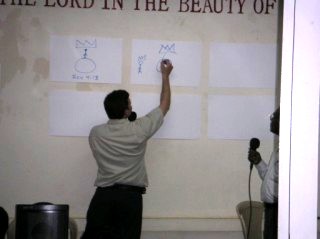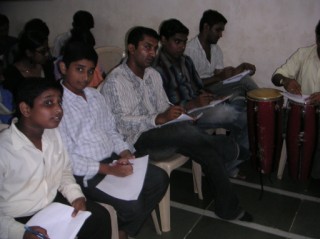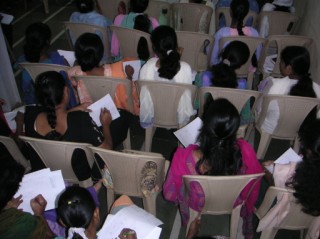 Six new shirts are also given away as prizes for people who can answer important questions about the Gospel presentation.

This gives us another opportunity to make sure everyone understands each part.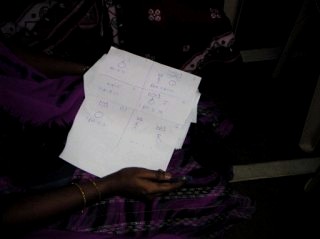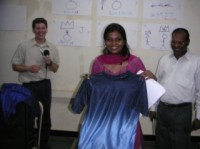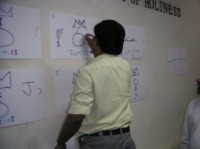 After presenting the Gospel message, a paper and pen is given to each person.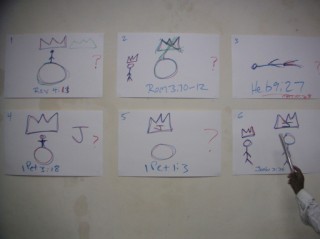 As I present it a second time, I am teaching everyone how to draw the pictures, and how to explain it to someone.

Each person is now able to take home their own drawings to review, practice and then share with a friend who does not know Christ!

And now comes a moment I have been looking forward to all evening. I wonder, if perhaps, there is anyone here who has not yet responded to the Gospel message.

I explain from Romans 10:9 how a person can make the choice to follow Christ.  I wonder if anyone will.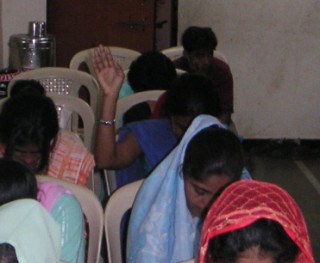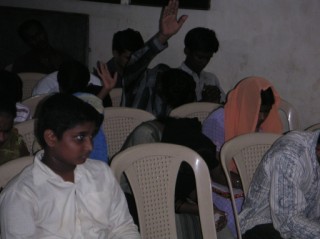 Wow, look at this! Our prayer partners have been praying, and God has been working in hearts!

These people raising their hands are indicating two things: 1) They have just prayed to become a Christian, and 2) this is the first time that they have spoken to God in this kind of way.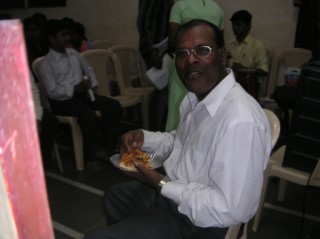 What a blessing! After I give an encouraging word to our new brothers and sisters, it's time to have that pizza! 

Prayer partners, thank you for praying.  Tonight, we saw more than five people come to Christ!

After the service, there were so many young people who were excited about having this tool for evangelism. Possibly, many more will be coming to Christ as a result of your prayers for tonight's youth meeting!  Praise the Lord!