After a Friday afternoon in Tokyo, we took a four hour bus ride, with about 60 people, to a Christian conference center up in the mountains.

Singles' Retreat - Tokyo Baptist Church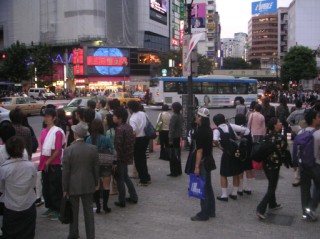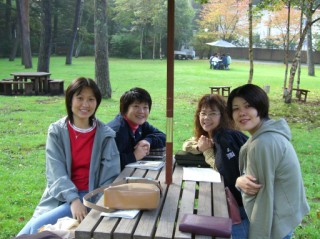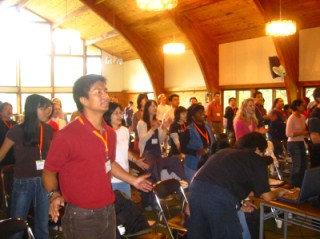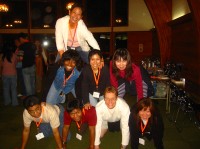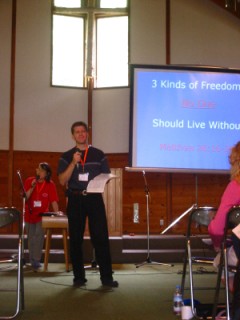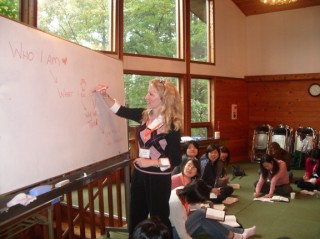 It was a packed weekend that included five sessions of teaching, Bible study and worship in song.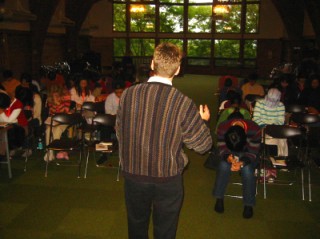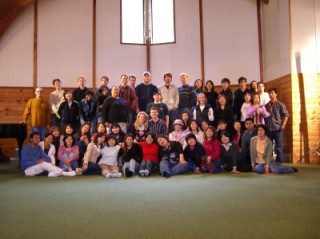 During one session my wife, Shelly, taught the women  "Life lessons from the book of Ruth."

At the end of the services, many important life decisions were made for Christ. Two of those were made by people who prayed to be saved!

Our weekend theme was "The Power of a Transformed Life,"  adopted from the concepts of Romans 12:2.

Weeks before the trip, I began sending our Bible study lessons and daily devotionals, via email attachments, to those who would help coordinate the retreat.

After receiving the lessons, there were people who translated them into Japanese and put them into booklet form. Each person coming to the retreat would have their own booklet to use for reference and note taking.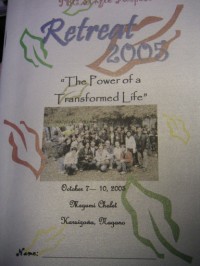 After the weekend, we traveled by train, several hours away, to our next ministry opportunity:  Wednesday night in Kyoto, at the International Chapel Ministries.

As everyone worked together for God's glory, He responded with His blessings.  The greatest blessing we experienced was "His moving in our lives" through the study of His Word -His conviction and prompting to worship Him with our lifestyles.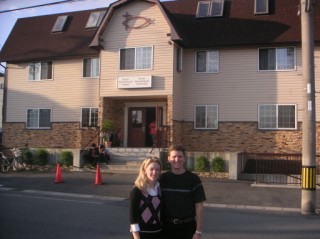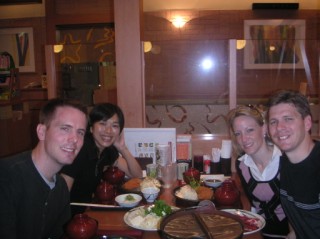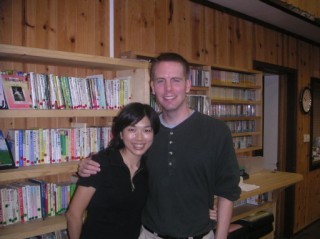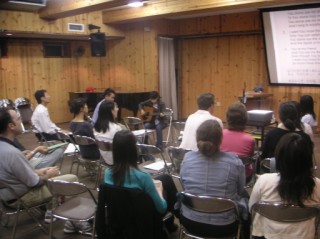 Mark and Maki Wolter are missionaries with ICM.  Their ministries include teaching and personal discipleship.

God used His Word tonight during two services, and also as Shelly had a time of personal counseling with a young lady.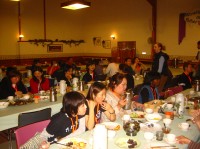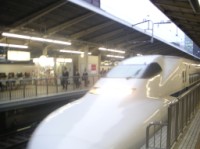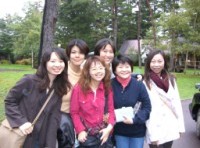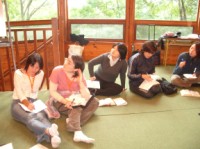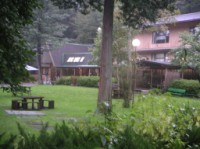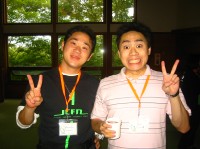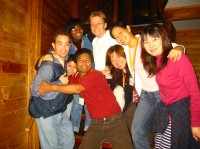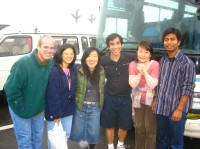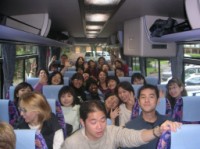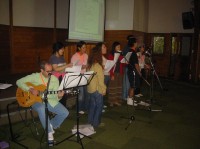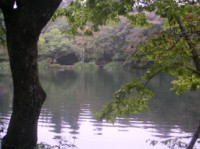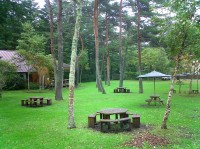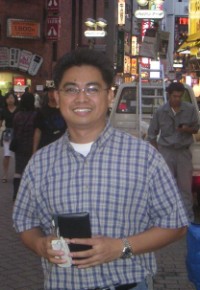 One of the Pastors at TBC, Joel Cuellar, invited us last year to come over for the singles' meetings.

God's people working together

During this time Christians in Japan had already begun praying for the ministry event.

Just before beginning the flight over, our prayer partners received an email, asking them to begin praying.

During the meetings, there were singles who translated for Shelly and I, ran the Power Point notes on the computer, and coordinated the activities.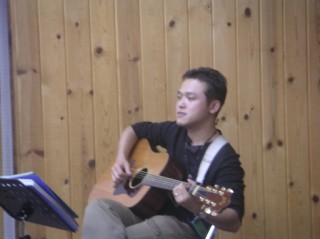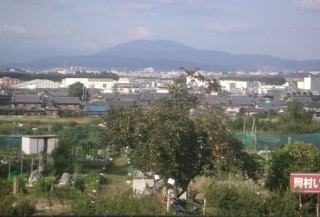 God has placed Mark's brother at our home church as the "Childrens' Pastor". This is how we have come to know Mark and Maki.  Please pray that God will continue to bless their ministry and provide for their needs.

Thank you for being an important part of the ministry through your praying! 

Transformation Begins With Freedom

Recognizing and Responding to God's Hand

Recognizing My Future Marriage Partner

Life Lessons From The Book Of Ruth

The Road To Effective Ministry