Songtan, South Korea - February 2002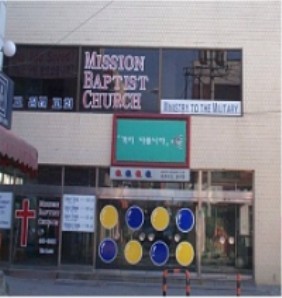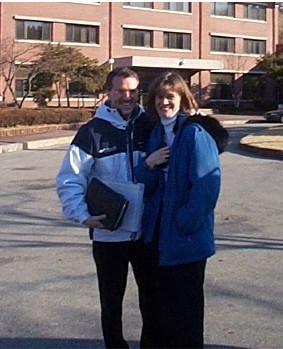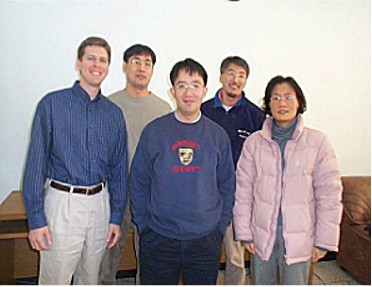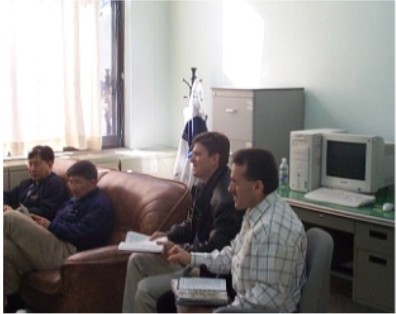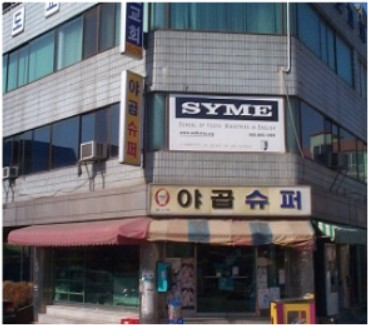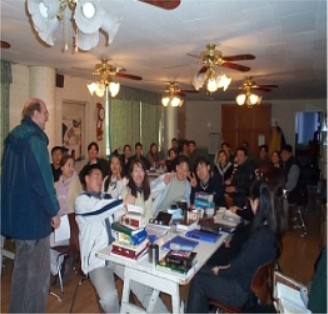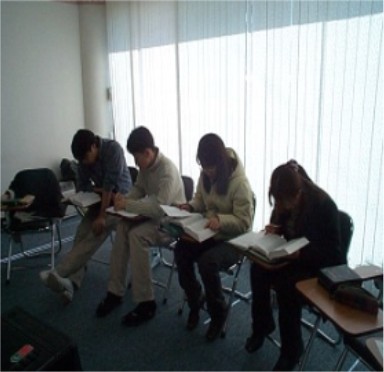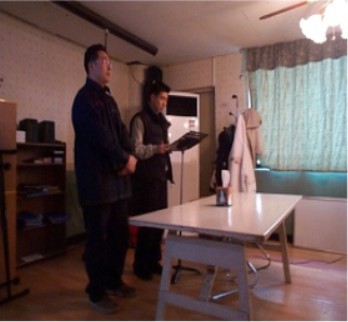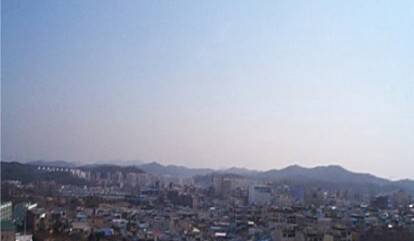 Sunday, February 17, was both busy and refreshing.  The day began  on Saturday -Anchorage, Alaska time.  After a nine hour flight from Alaska to South Korea, I arrived in Seoul  on Sunday afternoon, then took a 2 hour bus ride to the city of Songtan.  I was to speak at two churches that evening.

I arrived just in time to preach at Mission Baptist Church,  a ministry to our American military.  Pastor Ross, with Baptist Bible Fellowship, leads an effective work with a

wonderful group of Christians.  This is also the church where the missionaries attend that I stayed with. After the service I was able to meet several of the members before heading on to the next meeting.  It was great to fellowship with so many Americans, so far from the States.

Songtan Central Baptist Church, with Pastor Bae. Kook-soon,  is a Korean church.  Pastor Bae interpreted for me, and did a great job. Several services on Sunday minister to this large and enthusiastic congregation.  These people love the Lord and there was a real sense of worship in the song portion of the service.  At the end of the  preaching, several people trusted Christ as their Saviour!  Afterwards I fellowshiped with several people who could speak English, then with the pastor.  He had some tea and a fruit tray waiting in his office for us.

While it was a busy and tiring day for me, complete with transportation delays in the air and on the ground, it was amazing to feel God's refreshment in each service when it was time to speak to the people.  The Lord really strenghthened me to think clearly and communicate His word enthusiastically, so that these listeners might be encouraged with the Word. To those who prayed, "Thanks."

Mike and Alicia Nicholes are missionaries with Word of LIfe Korea.  Mike leads an effective camp ministry for the youth in the area and is a regular speaker at the Word of LIfe school.  Alicia is his assistant and is weekly studying the Korean language.  They have also seen people get saved in their home as a result of building relationships with others. 

(Right)  The Christians that make up Mike's camp staff are enthusiastic about their faith.  While camp is not in session, they are meeting every Monday morning for Bible study, prayer and planning.  The camp ministry is a tool for evangelism and hundreds of teenagers are expected this summer.  (Below)  Today, I had the opportunity to encourage these leaders from the book of Nehemiah about the subject of "Team work."

Pictured below is SYME (School for Youth Ministries in English.)  This is a  32 week program designed to prepare the students to attend the Word of Life Bible Institute in the Philippines and United States.  They are also taught  how to minister in the local church.  

These students are practicing their English and translating skills.  One student has written his testimony and is giving it in English during the chapel service.  The other student is interpreting it in Korean.

One way the Korean students learn English is by studying the Bible.  School is from 7am until 9pm, Tuesday through Friday.  They live in apartments nearby, and are involved in their home churches on weekends.

Chapel is twice a week, emphasizing different themes throughout the year.  I was privileged to be the speaker today on the subject of "Evangelism."  After the service I enjoyed authentic Korean food and good conversation  ...in English.

Current enrollement is 37 students, and it grows each semester.  Pictured to the left is the leader of the school, Steve Nicholes, Mike's brother.  Steve is asking questions about the message I just gave.  This is an opportunity to test the student's understanding of English.

Thank you for your prayers.  This was a fruitful trip and I look forward to returning as God opens the door.