I am so thankful for the many of you who uplifted me in prayer this week. It has been a great Sunday of ministry and I have felt God's strength, as a result of your prayers. I really do believe that
together, we had a part in some life changing decisions today, for His kingdom!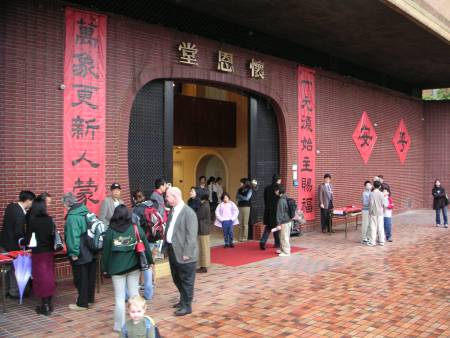 Good morning and welcome to Taipei, Taiwan! This Sunday morning we are at Grace Baptist Church.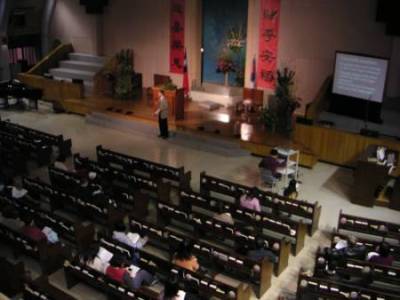 This is a church made up of two congregations: An English speaking and a Chinese. All together they are about 2000 members strong. They are one of the largest churches in Taipei, and one of the most active in different ministries.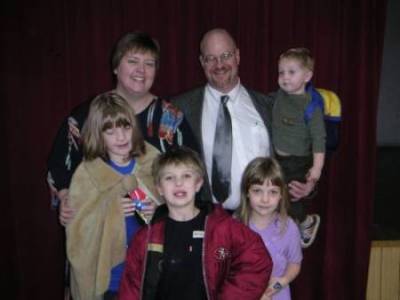 David and Terrie Brown are missionaries here, with their four children. David is the pastor of the English congregation and Terrie is the Choir director. I met them last year while traveling through Taipei, and since then we have become friends.

God has truly blessed thier ministry in the few years that they have been at this church. Attendance in the English congregation has grown to almost 600, with many lives changed by God. This afternoon we had pizza for lunch at their apartment, along with the church choir. I could tell that this American family is really loved by their cross-cultural "church family." It has been exciting to see how God is using them in so many people's lives.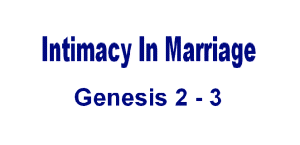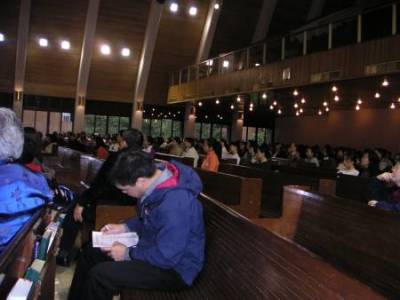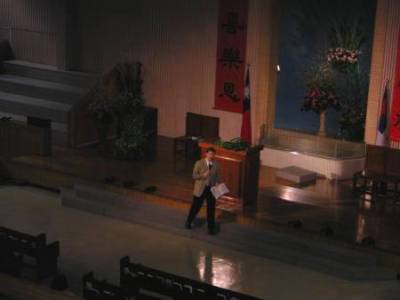 As I travel around to churches I find that this tends to be a subject of great interest. Perhaps, one reason is because our relationship with our mate so heavily affects our happiness in life.

God responded to your prayers by helping me to clearly present some of His principles about marriage. As a result, many made the decision to persue marriage intimacy, God's way!
Afterwards, I spoke with several people who were truly excited about God's marriage principles. In addition, at least 2 people prayed to get saved this morning! One man actually filled out a decision card and brought it to me after the service. Thank you for praying.


After the morning worship service, I had the opportunity to teach an adult Sunday School class. A few hours later, it is time for the evening service with a large group of young people, who are mostly single.

As you might imagine, this was a popular subject, as well!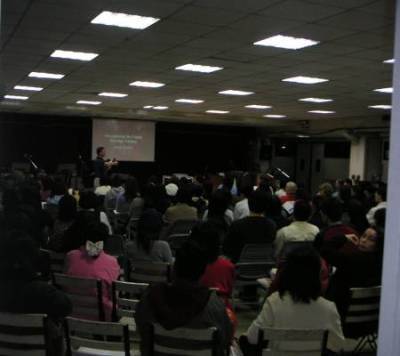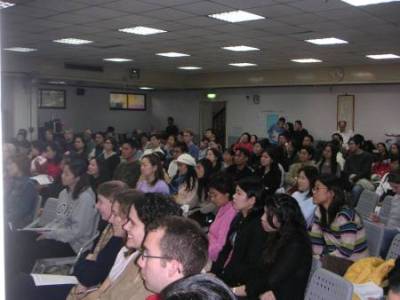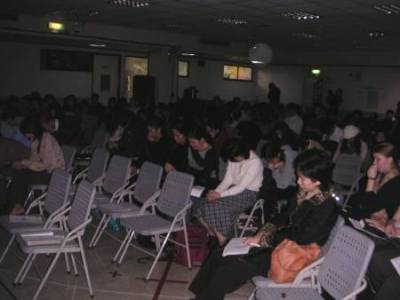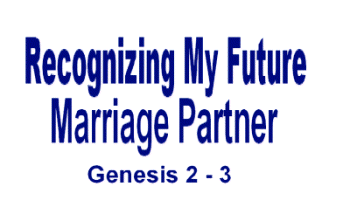 During both worship services the sermon outline was in the bulletin and on the power point screen behind me. As we worked our way through the Scriptures, I was amazed at how attentive everyone was.

These Christian young people seem so excited about living for God and receptive to His principles. There was also a real freedom to speak openly tonight. Many committed to waiting for "God's best" in a future life mate.

We learned some important principles about finding contentment as a single person, and how to recognize my life partner if it is God's will for me to be married.