Let's go to:Taiwan, Thailand, & the Philippines

Asia Ministry Update August 2004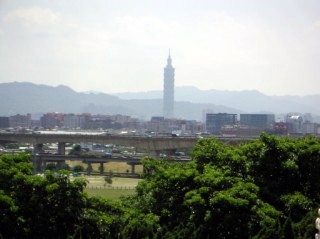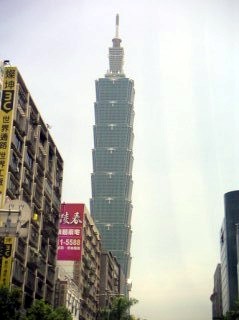 Seen from miles away, the tallest building in the world has it's home in Taipei, Taiwan.

A shopping mall and food court makes up the first four floors and I am told that the  floors above are not yet completed.

This is a typical seen in Taipei. Many people move around the city on motor scooters.  During a busy time of day, it would be normal to see 15 - 20 lined up at a stop light, waiting to go.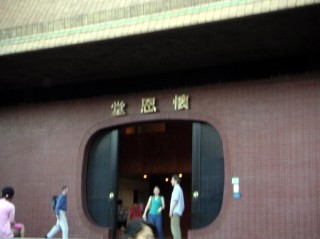 I have just flown in from Alaska and arrived in time for the Sunday evening service at Grace Baptist Church. This is an English speaking group with an international flavor.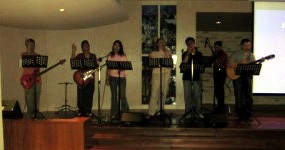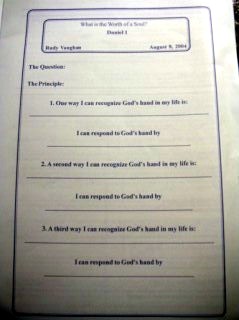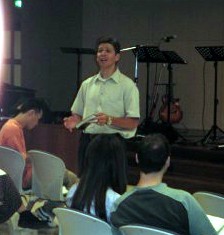 Last week, while we were in Korea, I emailed their pastor the power point for the sermon, and an outline for taking notes to print in the bulletin.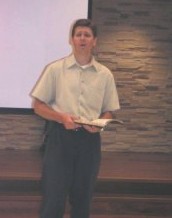 The sermon is from Daniel chapter 1.  As we read  through the passage I am amazed to see how many people are interested and are taking notes. One can sense that God is doing a work among His people here.  After the closing prayer, there is no getting up for a while.  Everyone stays in their seats to contemplate the message and pray. This is a normal part of their services.  Many stay for several minutes, and I notice one young man who continues in prayer for about 15 minutes or more.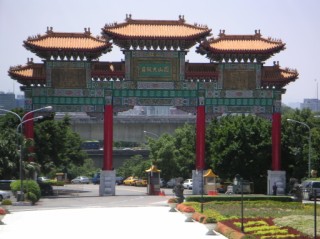 I had arranged to meet with some long time friends, who I had not seen in years.  They are missionaries now, and introduced me to authentic Thai food for lunch, while we spoke about what God is doing in southeast Asia.  Thailand is open to missionaries, for now, but several of the bordering countries are hostile to the Gospel.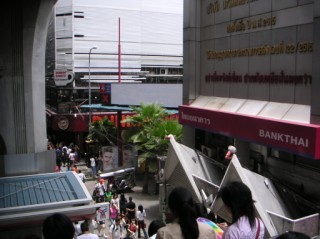 Because of the nature of their ministry, it is important not to compromise their safety by placing their picture on the Internet.  I am told that enemies of Christianity can be very resourceful in locating them, and hindering the work. 

There are people from Australia, South Africa, Ireland and, of course, Taiwan.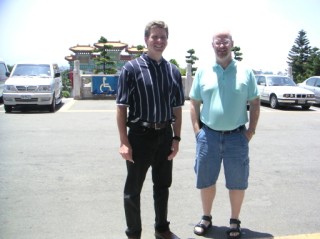 The next day, Pastor Dave Brown and I spend the morning together, talking about future Bible study groups at the church. It is an opportunity to fellowship together and discuss ministry ideas. God is using him and his wife among the English members of Grace Church.

The family is using Thailand as a home base.  Their main ministry is to assist Christian nationals, near and inside the borders of neighboring  countries, in setting up discipleship and ministry training schools.  These schools are designed to train other Christian leaders in effective local church ministry.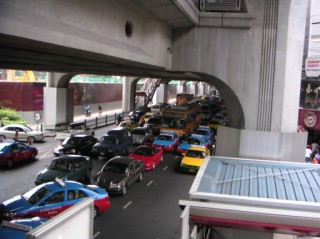 Rather than bring the western culture to Asia, their philosophy is to train nationals in Bible principles for ministry. In this way, those being trained may serve in the context of their own culture.  Currently, the underground church is very much alive and growing in these countries.  One of the best ways a foreign missionary can help is in training.

How could we help?

1st  Get a world atlas out & locate the bordering countries around Thailand.

2nd Regularly pray for the training of Christians along these  borders.

3rd  Pray for this family, that they will not be discouraged, but encouraged

       in their ministry!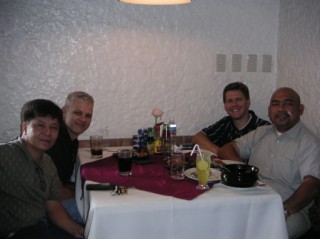 I stopped in today, and had lunch with three pastor friends:  Tony (across from me), Rex on the left and Chris on the right.  It is good to fellowship with these men.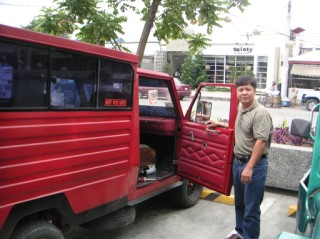 Pastor Rex has something very special to show me.  The church is approaching it's fourth year anniversary, and they are ready to begin building a place of worship.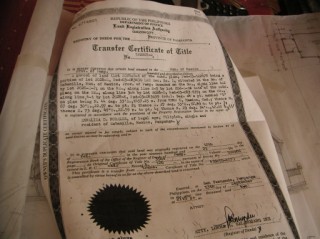 The land was purchased in September, 2002.  The original plan was to only build a roof and wall to keep out the wind (from one direction) and the rain.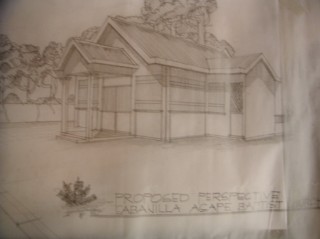 Now, it has been decided to plan out the entire building structure and build it in phases, as the funds become available.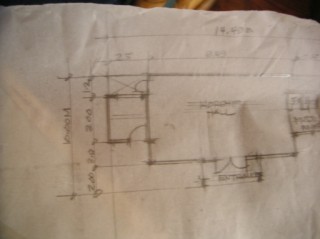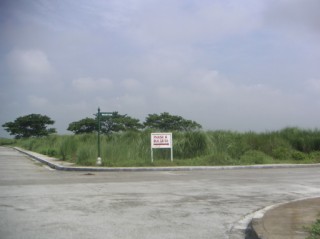 Today, I am visiting their Sunday morning service for the first time. 

Pastor Rex has picked an excellent location to build the church building.  In the picture to the left, you see property for a new subdivision. Many of these lots have already been sold.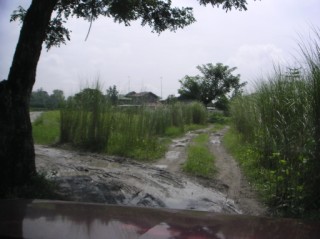 We are driving to church through the future subdivision. One day, families will begin moving to this location -within walking distance of the new church building!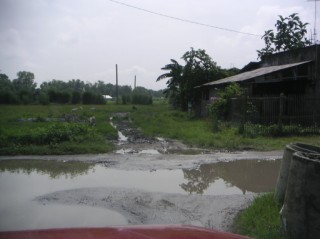 In the picture to the left, you see the land that has been purchased . Normally, the church meets in a shelter to the right (which is part of a man's home).  With the rainy season, the dirt floor is mud, and the rain blows in.  So, during this season church is in a nearby house.

The potential for church growth is excellent with these members meeting right next to a future neighborhood.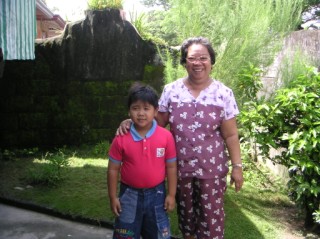 Immediately, I recognize this grandmother and grandson.  Last year I attended his birthday party, when he turned six.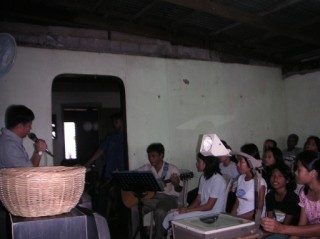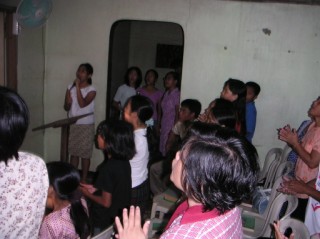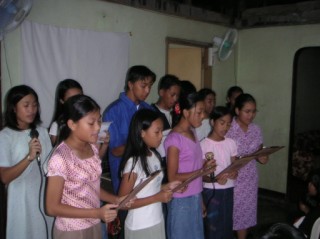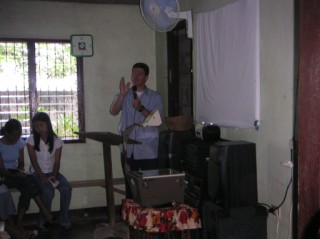 This lady's home is filled with people every Sunday, during the rainy season, for church. The side room has several people also.

We are having  a great service this morning!  I want to ask you to continue in prayer for this group of believers as they begin this building project. 

After I mention that believers on the other side of the world are praying for them, they applaud!  It is encouraging for them to know that others are working with them through prayer.

If you should sense God directing you to give toward this ministry financially, please send me an email and we can arrange for this.

Thank you for praying as I have traveled around Asia this past week. It is a wonderful thing to know that we are supported in prayer!