Quick View: a 60 second update

Taipei, Taiwan - September, 2005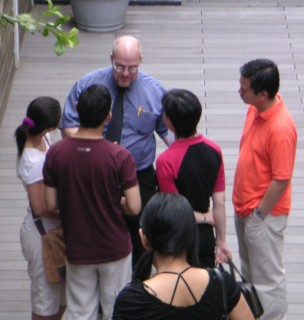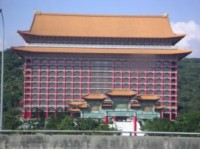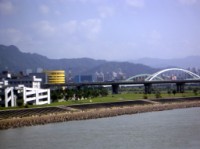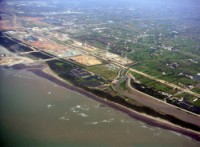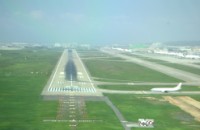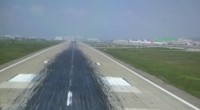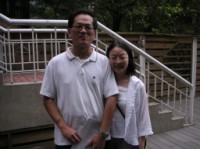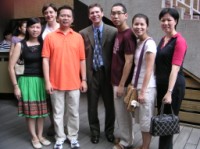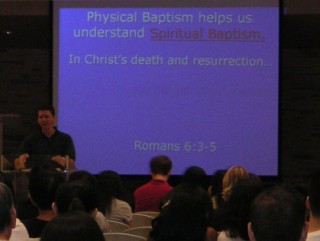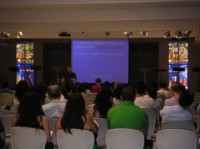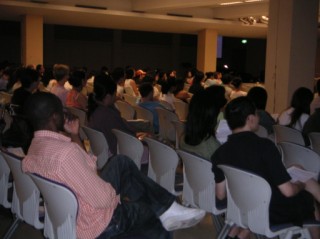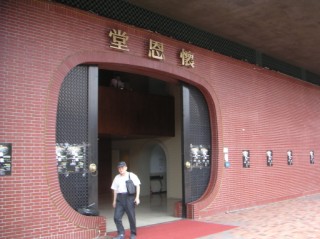 This weekend we are with Dave Brown at Grace Baptist Church located in the heart of the city of Taipei. Dave is pastor for the English portion of the congregation.

God has given me the opportunity to preach in both the Sunday morning and evening services - two different congregations.

While there are many foreigners in each service, most of the people are from Taiwan who understand and speak English.

Our message is about discipleship, and using the PowerPoint slide above we are looking at the subject of baptism.

The Bible answers questions for us such as: Why should a believer be physically baptized, and what does it mean?

Prayer Partners, thank you for praying! 

As a result, people responded to Christ in the morning and evening services.  There were 13 - 14 people who indicated that they were making  decisions for salvation.  How exciting it is to see God work!

Missionaries, Tony and Marifi Horn, whom I spent the day with while in the Philippines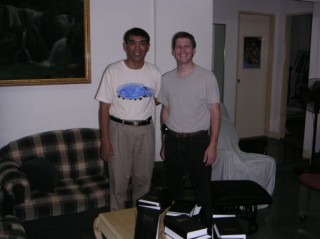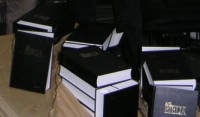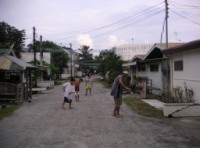 Later, in the week I stopped in the Philippines and spoke with this Filipino pastor and friend.  When I asked if there was anything I could be praying for him about, he said that they were in need of Bibles for a prison ministry.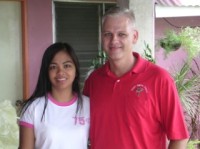 With our Word Outreach funds we were able to provide 28 Bibles in their own language for the prisoners. Many thanks to those of you who are partnering with us in this way.

This is a good example of how God uses the money that others are contributing to the ministry.  If you are interested in how you or your church can support the ministry of Word Outreach International, you can learn more at this link:
Partnering with gifts.