Mumbai, India October 1, 4  2002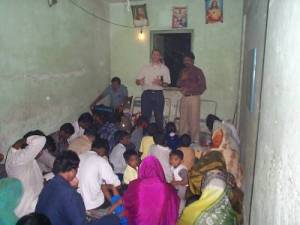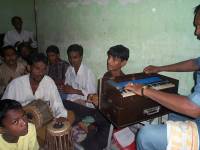 This trip the Lord allowed me to be apart of 3 specific ministries.  The first two ministries were preaching on Tuesday night and Friday night at two different churches.  Between both services, there were about 10 - 15 decisions for Christ!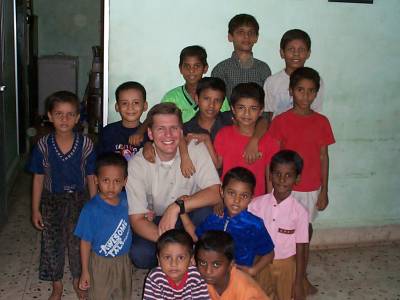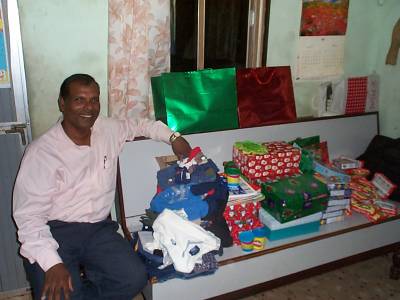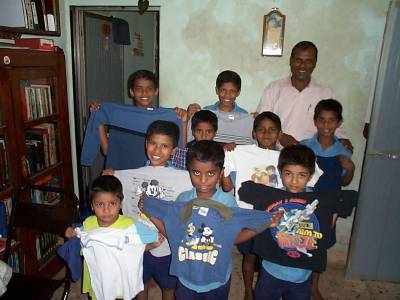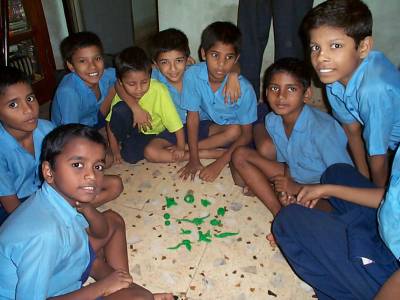 The church meeting place was in a very run-down apartment building.  I have been there a few times before, so I was expecting it.  Seems that lately they have been having trouble with electric current running strong for their lights.  There were about 3 light bulbs strung from the ceiling, but were extremely dim.  After the singing I stood up to begin the message.  We opened the Bible to read the passage (which happened to begin with 1 John 1:5,  and says, "...God is Light.") It was really very hard to read at first because of the lack of light, but then, just after we began reading, all the light bulbs became very bright. 

Tuesday night, we had the opportunity of seeing God do something special and unusual in the service.  I believe you will find it worth your time to read the account below:

They stayed bright through the sermon.  Several people responded to Christ during the invitation.  After we prayed I said some closing remarks to give the new Christians some direction for growth.  As I was finishing, the lights became dim again, as when the service had started. We all noticed it and I commented how God was so good to give us the light we needed during the message.  When it was interpreted what I said, everyone began rejoicing and praising the Lord for what He had done!  It was a great confirmation of God's blessing on the meeting!

The third ministry opportunity this week was to deliver many gifts to the boys at the oprhanage.  Several families had put together shoe boxes of gifts for Christmas. This year each child will receive a box or bag full of presents. 

Here is a picture of Chacko  Thomas, who runs the Christian orphanage.  You can see there are quite a few gifts that people sent over:  A dentist even donated a box full of tooth paste for the kids.  Also included were several packages of food.

It was decided that rather than waiting until Christmas, there was a real need for the clothes right now.  I had the joy of sizing up each boy with shirts and pants.  I told the boys that each of them was very special to God and He had great plans for their life.  One way He has demonstrated that they are special to Him is by having people in the United States send these gifts.

Thank you so much for those who sent gifts and those who prayed for this ministry trip.  You are very much of an important part of this ministry.  If you would like to know how you can sponsor one of these kids for $25 a month, you can check out this link for
Hope Childrens Home.
  This is a ministry run by the church that Chacko pastors.
Below, these guys played with "Play-Doh" for the first time and made some little animal figures.